All gender identities. All sexualities. All relationship styles.
Individual talk therapy services for adults, teens, and tweens in a convenient video format. Attend a session while comfortable in your own home or office. All you need is a stable internet connection, your preferred web browser, and a device with a camera (computer, tablet, smartphone). It's HIPAA compliant so your privacy is protected!
I have a special focus on those navigating life transitions - this could be career, creative endeavors, gender identity, sexuality, relationship expansion.
My education and experience also includes symptom management of depressed mood, anxiety, panic, grief & loss, stress, and more.
No need to travel. No parking hassles. Engage in self-improvement from home or office in Washington state. Telehealth offers the freedom to be in a space you feel safest while we tackle what challenges you. More information here.
Talking is the main modality, but we can add art, writing, or worksheets to help the process. I'm happy to collaborate with other care team members in order to provide continuity in treatment goals. Adults, teens, or tweens.
I am available for consultation to other providers regarding transgender & non-binary identities or sex positive relationship styles. Additional options: attending a meeting with school staff, a care team member, or an employer/HR department.
For many, our families and partners can be important influences in mental health growth and stability. Relationship or family sessions are available on a "guested in" basis per client agreement. Some examples are establishing support roles, establishing a united front on goals, or psychoeducation.
"Authenticity is the daily practice of letting go of who we think we're supposed to be and embracing who we are."
-Brene Brown-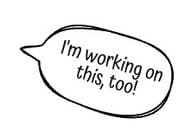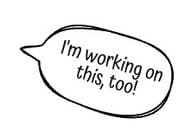 Mental health support. Monday through Wednesday; by appointment only.
Pr